Ford Ranger Classic Canopy
When you don't want to compromise on value or quality then the Classic Canopy is for you. This canopy includes world-class features as standard including fully-framed lift up rear door for exceptional security, pop out side windows, roof rails, luxury finishes and more.
You'll be winning with our Ford Ranger classic canopy, with pop out side windows, full framed rear door and suspended roof lining - this canopy will ensure full ventilation will keeping your animals and equiptment safe and cool.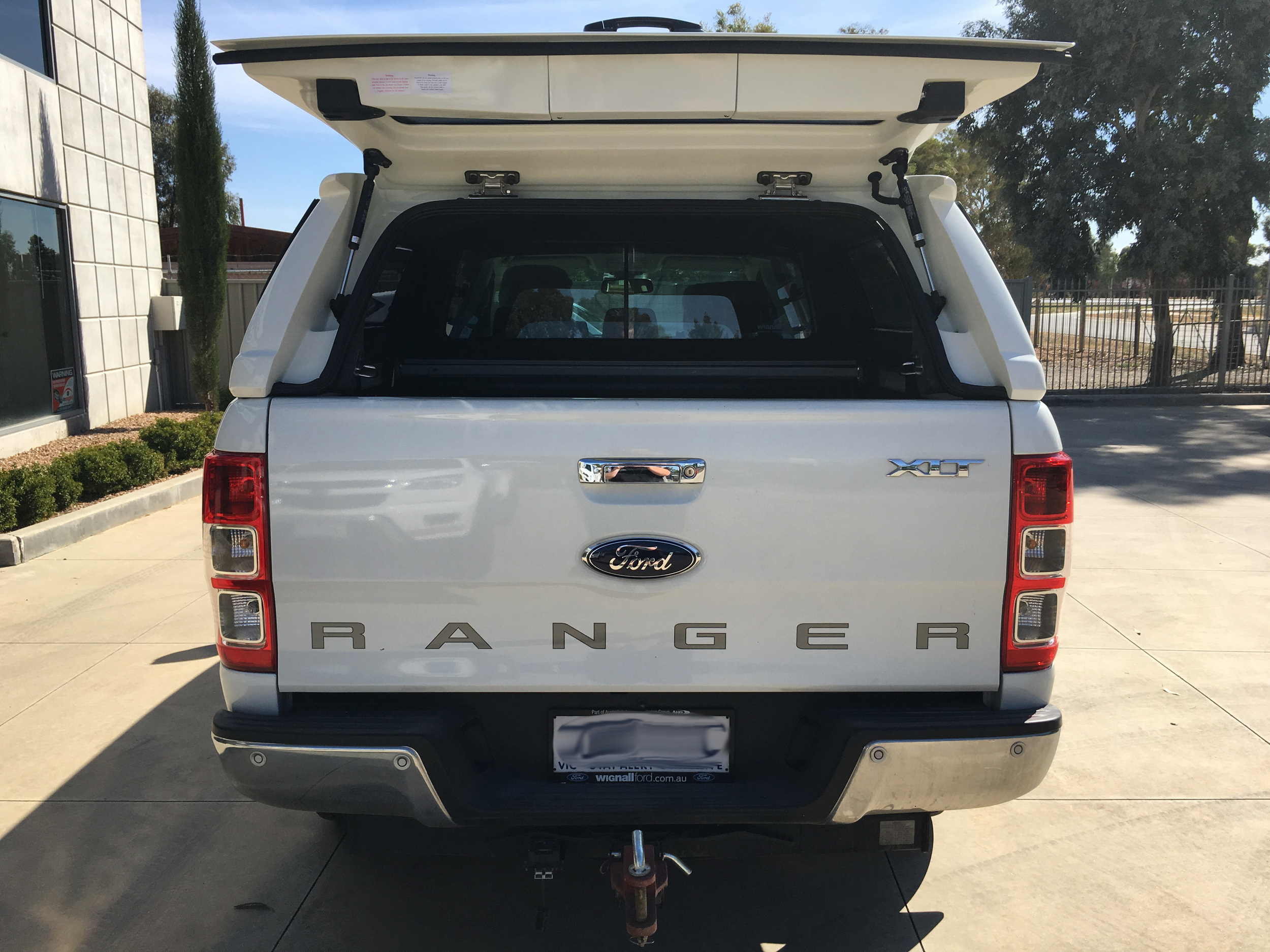 The large openings on our Classic canopy for this Ford Ranger as well as our Twentyten Ranger canopies mean that accessing your gear is as easy as it gets! Along with the fully framed lift up windows, the choice of where to buy your next canopy is easy.
Our Classic canopy pictured here on this Ford Ranger XLT matches beautifully with the lines and style of the vehicle. This timeless look is a big change from the old fashioned bubble canopies of yesteryear.
Step up to the future, step up to a PJ's 4x4 canopy!